2915 S Husband St . Stillwater . OK . 74074 . 405.385.9127




Stillwater

Reformed Presbyterian Church

Audio Site




Saturday, December 09, 2023

Now Serving:

102,688 Minutes

of Biblical, Reformed Teaching



Thomas Watson's
Heaven Taken by Storm

or

Heaven Taken by Storm or the Holy Violence a Christian Is to put Forth in the Pursuit After Glory
A Part of the Puritan Paperback Series
Mr. Dave Carroll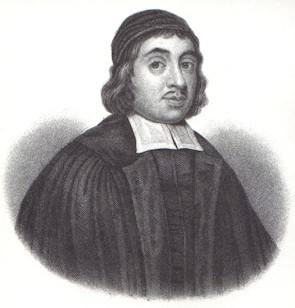 Thomas Watson

Online Versions of the Book:
HTML Format at Five Solas
PDF Format at Google Books
EPUB Format at Google Books




* To download, hold down the shift key while clicking on "Listen" or, alternatively, right-click on "Listen" and then select "save link as" (or "save target as").




These audio files are copyrighted by the Stillwater Reformed Presbyterian Church. They are free to be listened to and used, but may not be altered in any way, or resold.



11/28/2010
9
Hindrances and Directions to Offering Violence
12
Listen
11/21/2010
8
Uses of Examination and Exhortation; The Exhortation Continued
10 and 11
Listen
11/14/2010
7
Arrows of Reproof and Apostasy
9
Listen
11/07/2010
6
Offering Violence to Satan and the World; Offering Violence to Heaven
7 and 8
Listen
10/31/2010
5
Self-Examination; Sanctifying the Lord's Day and Holy Conversation
5 and 6
Listen
10/24/2010
4
Prayer and Meditation; Self-Examination
4 and 5
Listen
10/17/2010
3
Offering Violence to Ourselves; Reading and Hearing the Word
2 and 3
Listen
10/10/2010
2
The Introduction and Offering Violence to Ourselves
1 and 2
Listen
10/03/2010
1
An Introduction to Thomas Watson
none
Listen
Copyright 1999-2023 Stillwater Reformed Presbyterian Church