2915 S Husband St . Stillwater . OK . 74074 . 405.385.9127




Stillwater

Reformed Presbyterian Church

Audio Site




Thursday, September 28, 2023

Now Serving:

101,966 Minutes

of Biblical, Reformed Teaching



Jeremiah Burroughs'
The Rare Jewel of Christian Contentment
A Part of the Puritan Paperback Series
Mr. Dave Carroll
"for I have learned in whatever state I am, to be content -- Philippians 4:11"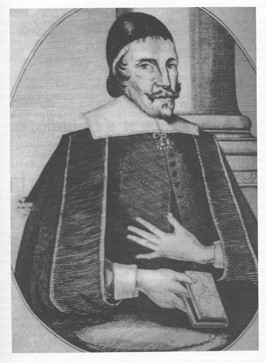 The objectives of the class are:
To answer the question What does it mean to be content?
To learn of the dangers of discontentment.
To learn contentment for oursleves.
What others have said about Jeremiah Burroughs


As far as his preaching, "he did not use 'those gaudy ornaments which too often put the preacher in the place of his text; or, as one has well expressed it, serve only to evaporate weighty truths, and to make them appear as light as the style.'--His great aim was to guide his hearers in the way to heaven; and accordingly, plainness and persuasion were the chief objects of his attention. The plain Calvinistic doctrine of the Reformation was honored with wonderful success, in promoting the interests of the Redeemer's kingdom, at that time."

--http://capo.org/westminster/parties.html


Richard Baxter, a contemporary Puritan but not a member of the Assembly, had immense appreciation of its members and its accomplishments. He later commented that if all Episcopalians had been as Archbishop Ussher, all Presbyterians as Stephen Marshall (the great preacher of the Assembly), and Independents as Jeremiah Burroughs, the divisions of the church might soon have been healed.

--James Reid, Memoirs of the Westminster Divines (Edinburgh: Banner of Truth, 1982), p. 156.
Audio

* To download, hold down the shift key while clicking on "Listen" or, alternatively, right-click on "Listen" and then select "save link as" (or "save target as").




These audio files are copyrighted by the Stillwater Reformed Presbyterian Church. They are free to be listened to and used, but may not be altered in any way, or resold.



9/15/2002
12
How to Attain Contentment
Listen
9/8/2002
11
The Excuses of a Discontented Heart
Listen
9/1/2002
10
The Aggravations of the Sin of Murmuring
Listen
8/25/2002
9
The Evils of a Murmuring Spirit
Listen
8/11/2002
8
The Evils of a Murmuring Spirit
Listen
8/4/2002
7
The Excellence of Contentment
Listen
7/28/2002
6
How Christ Teaches Contentment
Listen
7/21/2002
5
Mystery of Contentment -- part 3 (conclusion)
Listen
7/14/2002
4
Mystery of Contentment -- part 2
Listen
7/7/2002
3
Mystery of Contentment -- part 1
Listen
6/30/2002
2
Christian Contentment Described
Listen
6/23/2002
1
Apology and Introduction
Listen
Copyright 1999-2023 Stillwater Reformed Presbyterian Church