2915 S Husband St . Stillwater . OK . 74074 . 405.385.9127




Stillwater

Reformed Presbyterian Church

Audio Site




Thursday, September 28, 2023

Now Serving:

101,966 Minutes

of Biblical, Reformed Teaching



Robert Traill's
Justification Vindicated
A Part of the Puritan Paperback Series
Mr. Dave Carroll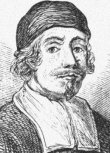 Robert Traill

Romans 3:24: "... being justified freely by His grace through the redemption that is in Christ Jesus..."



* To download, hold down the shift key while clicking on "Listen" or, alternatively, right-click on "Listen" and then select "save link as" (or "save target as").




These audio files are copyrighted by the Stillwater Reformed Presbyterian Church. They are free to be listened to and used, but may not be altered in any way, or resold.



01/13/2008
7
The Vital Importance of the Doctrine of Justification, and Conclusion
7
Listen
01/06/2008
6
The Good Old Way of the Protestant Doctrine
6
Listen
12/30/2007
5
Contemporary Attacks on the Gospel
5
Listen
12/23/2007
4
Disadvantages of the True Doctrine of Justification & The Charge of Antinomianism Misapplied
4
Listen
12/16/2007
3
Advantages of the True Doctrine of Justification
4
Listen
12/09/2007
2
Justification by Faith Alone is Not Lawlessness & Real Differences on Justification
1, 2, 3
Listen
12/02/2007
1
An Introduction to Robert Traill
N/A
Listen
Copyright 1999-2023 Stillwater Reformed Presbyterian Church